governWell Consulting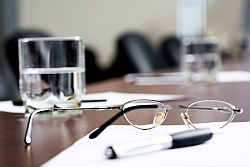 Some clients need direct, hands-on assistance with their governance development. governWell™ can work with you to accomplish the governance improvement outcomes most vital to your success. 
Governance Practices and Performance Assessments
In addition to the governWell™ toolkit, we offer a comprehensive and robust governance practices and performance assessment service.
Our assessment includes front-to-back development of a board assessment guaranteed to identify governance risks and create governance gain. Our service includes:
Assisting you with the determination of governing criteria most relevant to your governance situation
Development of an organization-branded online assessment survey
Compilation of results and development of a comprehensive report of findings
Either a telephone consultation or an on-site meeting to assist with interpretation of the results and assistance in developing a governance gain plan
To download a sample governance practices and performance report, click here.
Governance Retreats
Governance workshops and retreats are a valuable way to identify and resolve governing problems, discuss and solidify mission, vision and values, determine governance and organizational objectives, build board and leadership teamwork, and present education to board members. governWell™ works with hospitals and health systems to identify "governance gaps," facilitate deep and meaningful dialogue, and identify resources and opportunities that can elevate organizations to a higher level of governing performance.
governWell™ provides the following retreat services:
Development of retreat planning objectives and outcomes
Pre-retreat research, including online surveys, personal interviews and focus groups
Coordination of retreat logistics
Meeting management and facilitation
Development of comprehensive retreat reports
To download a sample governance retreat report, click here.